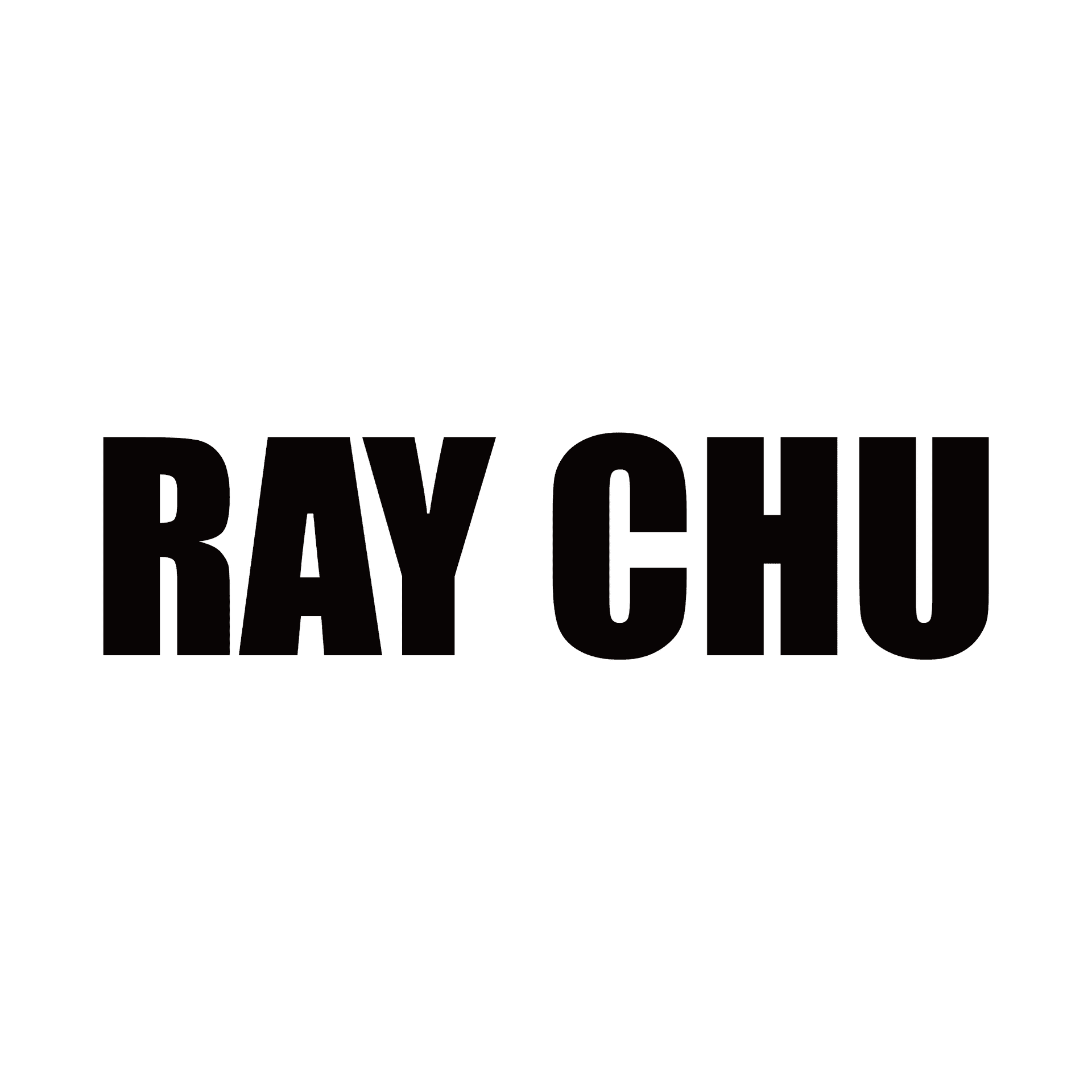 RAY CHU
RAY CHU is a Disruptive, Sexy, A-gender RTW brand established in 2016.
Characterised by a unique combination of refined quality, innovative craftsmanship and the use of carefully placed cut-outs emboldens the brands core, genderless identity. Oversized silhouette cuts that empower confidence.
Sustainable by nature, the brand works with dead stock fabric, organic cotton, vegan leather and only produces clothing to order.
Contemporary designer from Taipei, Taiwan, Ray Chu transpires as the creative brainchild, which is responsible for the eponymous and edgy, ready-to-wear fashion brand he curated in 2016. Ray Chu immediately established his sartorial line following on from his Fall/Winter 2017 collection ("Gloss") which he exhibited amid Shanghai Fashion Week after his Spring/Summer 2017 debut offering in Taipei.
In an intriguing twist to his individual aesthetic, Ray Chu reflects stimulating signs of subtle gender fluidity through the mindfully placed cut-outs amid his collections. This is artfully achieved without resulting in an overtly provocative revealing, where besides, the innovative and effortlessly cool label illustrates designs that are determined by the original blend of pure quality and pioneering craftsmanship – elements that set the upcoming designer apart from other fashion influencers in his field. Nonchalant silhouettes, along with clean cuts and a terribly cool zeitgeist, therefore, contribute to this harmonious juxtapose that ultimately characterizes Ray Chu's unapologetically modern vision. The designer portrays a distinctive sense of aesthetic amid his artistry with careful consideration on orchestrating the originality via the most diverting inconspicuous details.